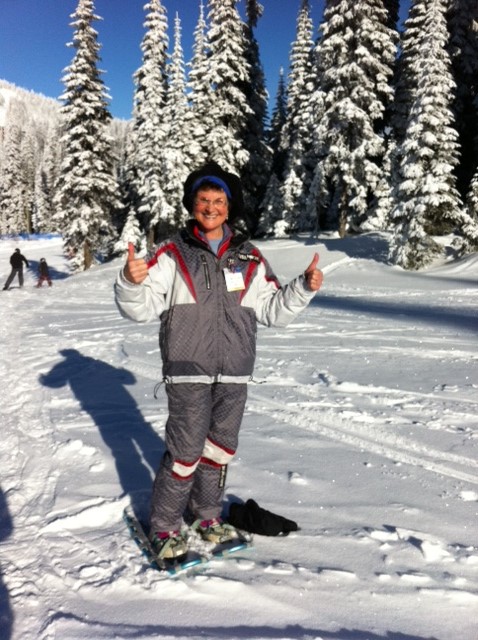 Happy Winter Holidays to my Hug Bug friends! Winter is coming! We still have some rainy days and warmer weather on the Sunshine Coast, but the frosty, snowy days are on their way! I love Winter! J'aime l'hiver! My songs, "Bonjour l'hiver" and "Hello Winter" are part of my Holiday Delight Concerts. Singing brings us together and makes us smile.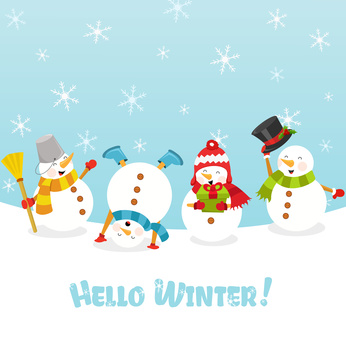 By Charlotte Diamond
from "Diamonds and Dragons"
Hello, Winter, how are you today?
I'm so glad that you have come my way.
Hello, Winter, say, you're looking fine,
Won't you have a cup of tea and join these friends of mine?
With your icicles on bicycles, riding in the snow,
Snowflakes falling, tickling my nose,
Sleigh rides; let's go skating 'round and 'round,
I'm so glad that you have come to visit in our town.
We can sing this song in French, too!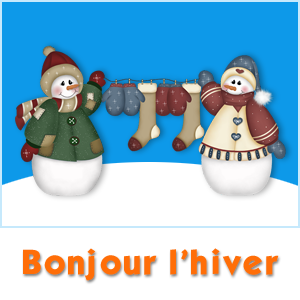 Par Charlotte Diamond et Paul Gitlitz
© 1992 Charlotte Diamond Music (SOCAN)
As recorded on the CD, Bonjour l'hiver
Bonjour l'hiver, Eh, comment ça va?
Je suis content que tu sois avec moi.
Bonjour l'hiver, tu te portes bien,
Reste un peu avec nous autres,
Chantons un refrain.
Ah, tes glaçons brillants, suspendus au toit,
Tes flocons de neige qui dansent autour de moi.
Allons patiner et glisser en traineau,
Je suis content quand tu arrives
Dans notre petit hameau.
Now available as an MP3 song download on my website!
Vocal Performance or Band Track
Find your jingle bells and sing along. Collect old keys and put them on a shower curtain ring to make your own bells. They sound like snowflakes falling!
There are songs of winter celebrations from all over the world. The "Zulu Carol" is from South Africa. It is an echo song and easy to sing.  The words, "u nkulu  u nkulu" sound like a dove calling.  I have joined an adult choir and we have been singing songs from Africa. I love the rhythms and harmonies.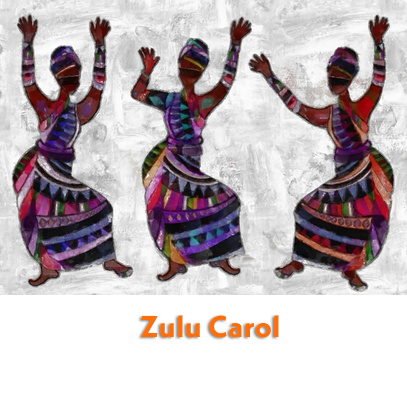 A traditional South African Carol, in Zulu
Adapted and Arranged by Charlotte Diamond and Paul Gitlitz
SOCAN 1990
As recorded on the CD, "
The Christmas Gift
"
u ya ngin tan da       (I am loved)
u nkulu u nkulu       (by the Almighty)
u ya ngin tan da       (who loves me)
um sin di si       (the healing is)
ngiya pinda ngiti       (I say again)
on gi tan da yo       (that I am loved)
on gi tan da yo       (and I love)
u nkulu u nkulu       (the Almighty)
"Feliz Navidad" in Spanish means "Merry Christmas, Prosperous New Year and Happiness"!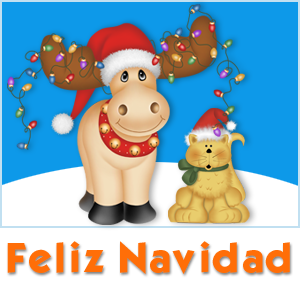 Words and Music by Jose Feliciano
© BMG Music
As recorded by Charlotte Diamond on the CD, "The Christmas Gift"
Chorus:
Feliz Navidad, Feliz Navidad,
Feliz Navidad, Prospero Ano y Felicidad.
Feliz Navidad, Feliz Navidad,
Feliz Navidad, Prospero Ano y Felicidad.
Verse:
I want to wish you a Merry Christmas,
I want to wish you a Merry Christmas,
I want to wish you a Merry Christmas,
From the bottom of my heart.
Now available as an MP3 song download on my website in both Vocal and Band Track versions.
Two Books
Winter is a wonderful time to read stories and to use our imagination. Just like "Four Hugs a Day", we need to read at least "Three Books a Day". I wrote a story/song about "Two Books" on the library shelf. They were waiting and wishing for a child to pick them up and discover the magical stories inside.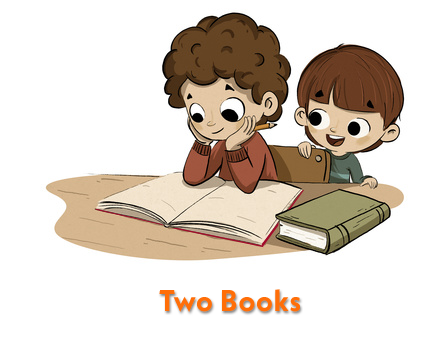 by Charlotte Diamond
© Charlotte Diamond Music
as recorded on the CD, "My Bear Gruff", available on 
iTunes
Two books sat side by side,
With pages of magic tucked inside
One was crimson, the other was green
But seldom their stories were ever seen.
They did not know each other well,
And neither had asked the other to tell
The tales that flowed from page to page
Their covers stayed shut for many an age.
Until a child with curious eye,
Spied them both and on tiptoe tried
To lift them down, so gently and slow
To rest on the library table below.
He did not open just one book,
But peeked in both to have a look
To see the drawings and stories so fine
Side by side, both books did shine.
He read from the green book tales of the wood,
Unicorns, fairies and dragons so good
The crimson book listened and marvelled at this
The powers of magic, the spell of a kiss.
The green book sang its wondrous song,
But the child reached out before too long
To pick up the waiting crimson book
Whose pages sparkled and begged him to look;
Tales of adventure and tales of the sea,
Buried treasure, he read with glee
The green book listened and quivered with joy
As stories danced on the face of the boy.
Later that night, they were back on the shelf,
The child had left, very pleased with himself
Two big books were now his friends
And he promised to visit again and again.
Now two books sit side by side,
With pages of magic tucked inside
One is crimson, the other is green
But now their stories are often seen.
'Tis the Season!
A Gift for Newsletter Subscribers!
Free Song Download!
Until December 16, 2018, I'm offering my Newsletter subscribers only a free download of "Zulu Carol". Click here to go to the product page in my store, and then click on "Add to Cart". [Not subscribed to my Newsletter yet? Click here to sign up now so you'll be eligible for future offers!]
At checkout, enter the coupon code posted in the newsletter – after doing so, you'll see a credit in your shopping cart of $0.99 for the song purchase. Then just proceed through checkout to get immediate access to your song download!
(If you aren't purchasing any other items, you won't be asked to enter a credit card. We do need your name, address, and Email address though, to process the order and give you access to the download file.)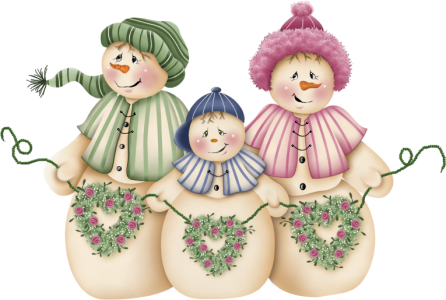 Please share the joy of the Holidays with children and families in need. Donating food, warm clothes, music and toys brings happiness and kindness to our communities.
Let's "Leave the World a Little Better"!
"Hugs and Good Wishes" to you and your
family for a Happy Holiday and a
Peaceful New Year 2019!
Write to me anytime and send your ideas to me by email or visit my Charlotte Diamond Fan Page on Facebook. I always write back!
To join the Hug Bug Club, please send your name and address to our NEW mailing address:
Charlotte Diamond
The Hug Bug Club
5005 Vista View Crescent
Nanaimo, BC Canada
V9V 1L6
or email

fanmail@charlottediamond.com