Workshops and Keynotes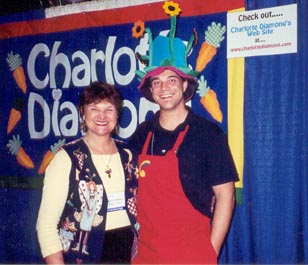 Sing, Move, Create and Communicate Using the "P.R.I.Z.E. Method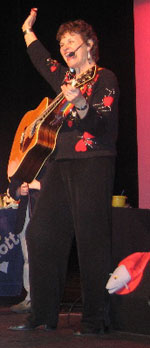 "The Song is Just the Beginning"
Lively, entertaining, thought-provoking and inspiring with a special interest in children with learning differences. Charlotte uses sign language, props, gestures, dance and comedy to demonstrate how music can enhance a young child's creativity, imagination and self-esteem. Her songs are singable, easy to teach, and readily adaptable to the classroom and curriculum needs.
Charlotte Diamond expands on the value of songs and chants with young children in the development of self-esteem, self-expression, vocabulary, coordination and creativity. She works in detail through the P.R.I.Z.E. Method. (The use of Props, Rhythm, Imagination, Zipper Songs and Echo Songs.) Participation and discussion are encouraged.
Songs are introduced with an emphasis on the Seven Major Intelligences, in particular, Musical, Linguistic, Visual/Spatial, Kinesthetic and Interpersonal.
Charlotte has a special interest in children with learning differences. Her songs are educational, age-appropriate and fun to sing! The techniques that she introduces can be applied to any song.
Through songs such as "The Zulu Carol," "La Bamba," "All the Nations Like Banana" and "May There Always Be Sunshine," Charlotte shows the value of music in building understanding and appreciation of other cultures.
Songs such as "Each of us is a Flower" and "What Kind of Tree Are You?" not only build self-esteem but can lead into a science lesson or art project.
Music can be the glue that helps ideas and attitudes to stick! Favourites like "Octopus" (Slippery Fish) and "I Am a Pizza" are vocabulary builders as well as inspiration for activities.
Be prepared to have fun and take away ideas that you can immediately use in the classroom. Creativity is the key.
For more information about Charlotte's Keynotes and Workshops, please see:
"Literacy has made a difference in my life by providing the tools to express my ideas and emotions through poetry, stories and songs. My love of languages (English, French and Spanish) has opened the doors to many cultures and the fascinating rhythms of our world. There is no greater joy than hearing children humming their own songs as they play. Through my concerts and workshops, I hope to inspire educators and parents to effectively use songs and rhythmic stories to bring the joy of language and creativity to their children.

Charlotte Diamond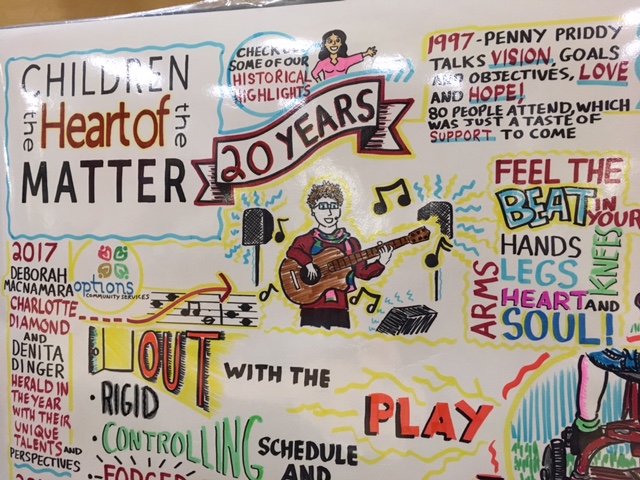 What People Are Saying
Thank you again for a fabulous presentation and concert! The feedback we have had from everyone at the conference was overwhelmingly positive and delegates felt rejuvenated after your keynote and breakout. I know parents and children all thoroughly enjoyed the concert! There was great energy in that room!

Cheryl Crowther
Assistant Director, Child Development Dayhomes
Calgary Alberta
Bay Area is a regular stop on Diamond's Calendar: …legendary children's singer-songwriter, Charlotte Diamond, has been performing for nearly 25 years. Her songs, such as "Four Hugs a Day," "Dicky Dinosaur" and "I am a Pizza" are as recognizable to fans as her ever-present smile. And through her workshops and keynote speeches, Diamond remains a point of reference for today's generation of teachers as well.

Baby Beats by Yoshi Kato
San Jose Mercury News
CA 2008
(My association with California, in particular with the Linden Tree Bookstore in Los Altos, goes back to when I first started. – CD)
Thank you for all you do for children and Early Childhood teachers. You are such a generous and kind person! And so much fun! My teachers came back and used your ideas on Monday morning already!

The children saw a goose in the parking lot and made up a goose song to "I am a Pizza." (As suggested in your Keynote address)

Thanks again for showing your love for children and sharing it with all of us in South Dakota.

Robin Sjogren
Co-Chair, South Dakota AEYC and Head Start Association
2008 Conference
RE: Southwest Washington Early Childhood Conference, March 29, 2008:
Hi Charlotte, I wanted to take the opportunity to let you know that we got great feedback from our conference participants on your keynote address. Our conference was on March 29, 08 and you provided the opening keynote event. The evaluations showed that you were well received by all participants. You have been the most liked keynote we have had to date. It was nice getting to see you again at the NAEYC conference in Dallas. Thanks again.

Twilly Moody
Teacher/Family Advocate, EOCF
Charlotte is dynamic, energetic, and unsinkable. The essence of her work exuded joy in singing and teaching about the power of music. Her presentation was appropriate for young and old alike with special emphasis on the young at heart. She was professional without being inflexible. Throughout the conference, during the set-up, and break-down, Charlotte's demeanor and attitude made our work with her enjoyable and productive. We would like to recommend Charlotte's performance and participation in other conferences for children of all ages, but most especially for the young children our teachers reach every day. Our experience with her was one of the highlights of this year's conference.

Pam Patrick
Secretary, Alabama Kindergarten Conference
Charlotte is truly a professional songwriter and performer, presenting lively, well-developed educational workshops. She is able to relate well to participants, and while entertaining, she is also thought-provoking and inspiring.

Doreen Young
Former President, B.C. Primary Teachers' Association
What a delight it was having you come and do the closing keynote address at our State Conference in Sacremento. The standing ovation that you received was well deserved!

Heidi Thumlert
Program Chair, CAEYC (California Association for the Education of Young Children)
I went to one of your P.R.I.Z.E workshops in London Ontario and WOW was I impressed. I have always enjoyed playing your music for my children at home as well as at the daycare but this workshop sure pumped me up for the next day at work. Thanks again for your great workshop and reminding me why I love my job. To make the child laugh and have fun.

Barb Kooy
Salvation Army Village Day Nursery
Charlotte can do a session for 50 people or a keynote session for 3,000. She is an asset to any event because of her outgoing and positive attitude.

Deidre Stuart
President, British Columbia Primary Teachers' Association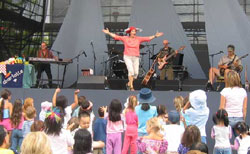 For More Information
To find out more about Charlotte Diamond's concerts, workshops, and keynote presentations, please contact Harry Diamond at:
Hug Bug Music
Phone: (604) 740-0690
Email: bookings@charlottediamond.com