Photos & Fan Letters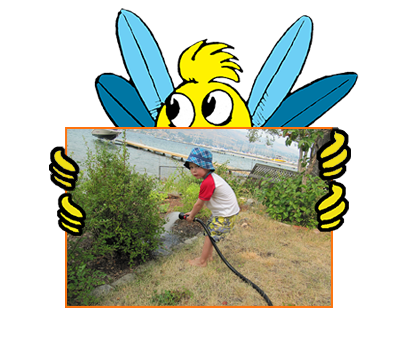 Send Charlotte your pictures and fan letters – she might include them here for everyone to see!
---
We met you in Vernon recently… I brought my 3 kids to your show here and I wanted to let you know your music has had such a positive impact on my kids- we honestly haven't listened to anything other than 24 Carrot Diamond since we bought it.  My son is 4 and loves to sing Leave the World a Little Better which makes me so proud. Both older 2 kids are in love with 4 hugs a day- so much so that my son Luca has asked for a guitar for Christmas- when I asked him why he said so he could play Charlotte Diamond 4 Hugs a Day- Lyla can sing almost every song and loves the Each of Us in a Flower. Our baby is learning to talk and sings Hub Bub every time Hug Bug comes on. You have made a huge positive impact on our kids lives and I thank you for this.

Thank you for being so wonderful- I still remember seeing you sing in Grand Forks as a child, I am amazed how I can remember all the songs and sing along with the kids, I honestly had tears while listening to you in Vernon, you are an incredible woman and artist and I am so glad you do what you do
Sincerely,

Kimberly Pitino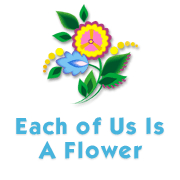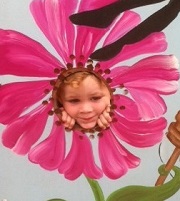 "Jakob Flower"
Dear Charlotte:

Hope you are enjoying another glorious day! Thank you again for coming to Canuck Place and bringing smiles to all our faces. It is a very special place… Canuck Place has provided a lot of joy for our family.

Here is a photo of our "HugBug," Nolan. We have called him "bug" since he was a teeny little thing (born just over 3lbs).

Love, laughter, health and happiness.

Anna, Gardie and Nolan

ps. We listened to the cd all morning! Thank you!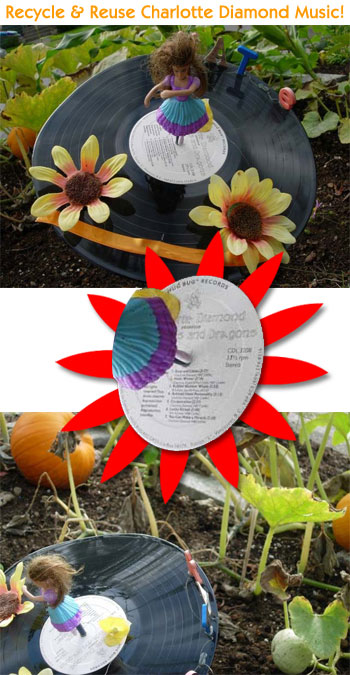 "Recently on a walk in my neighbourhood I saw an old LP of yours [Diamonds and Dragons] being used as a garden marker in a children's garden. (Each child decorated an album to mark their plant.) Yours is for a pumpkin. The mom assures me that they have your CD so it's recycling and you are being enjoyed by yet another generation."

Robin Ripley, Vancouver, BC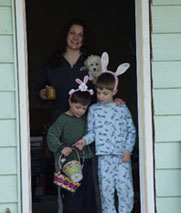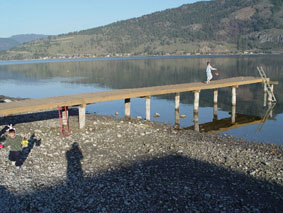 Rebecca, Nelson & Hudson Shier – Easter Rabbits, Vernon, BC
"Hi Charlotte. Nice to meet and spend some time with you in Prince George. I think I have listened to your tape and CD so much now that I can almost sing every line."

Andrea
"I love your songs. I know every word to your songs and I would love to be in one of your movies. I watch your videos every day.  I've told a lot of my kindergarten (now first grade) friends all about you, and all of my family practically knows the words because I sing your songs every day… all day long…wherever I am!!!"

Nathan
"I sing your songs every day. Also I listen to your tapes in my car. My Grandma and my mom like The Laundry Song because my Grandma does the laundry and she never gets rid of it."

Ryan Grome (Nathan's older brother)
---
Thanks for the great letters and pictures! C.D.