Dear Hug Bug Pals,
Hello! Bonjour! Hola! Konichiwa! Buon Giorno! I hope that you have been having a wonderful summer! Recently, I moved from Richmond, BC, Canada to Sechelt on the Sunshine Coast.  I now need to take a 40-minute ferry boat ride to visit Vancouver. I miss being close to my friends and family, but I am making new friends and now live on the ocean. I love to swim, and my family members have been learning to paddleboard. Here is a photo of my son, Thomas, and my grandsons.
The water is very clear here and we love exploring the beach. My home is surrounded by forest with interesting wildlife. Yesterday morning, there were two deer and a little fawn in my garden, nibbling my flowers. They are lovely, but I wish they would only eat weeds, like dandelions, horsetails, and brambles! Here is my song about the deer in my garden.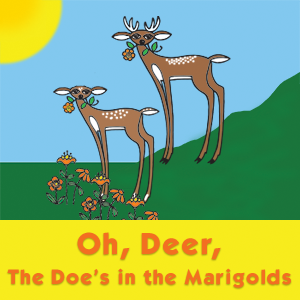 By Charlotte Diamond
On Diamonds by the Sea
Copyright © Charlotte Diamond Music 2002 SOCAN
Chorus
Oh, Deer, the doe's in the marigolds,
Oh, Deer, she's munching the day lilies,
Oh, Deer, the buck nipped my roses,
He's nibbling the snapdragons, too!
1.
The fawns have trampled through the petunias,
Dancing and prancing all over the fuchsias,
Azaleas, hydrangeas are only bare branches,
And all the strawberries are gone.
2.
Why don't they like dandelions and nettles?
Why don't they eat all the horsetails and brambles?
What can I do to protect all my flowers?
And teach all the deer to eat weeds?
Oh, Deer, the Doe's in the Marigolds is now available on my website as a song download in MP3 format!
---
I think that we are lucky to have wild creatures around us.  Even tiny insects are interesting. For my Family Concerts, I love to sing, "Lucky Streak" to get everyone dancing!
Lucky Streak
By Tom Arntzen SOCAN 1988
As recorded on "Diamonds and Dragons" by Charlotte Diamond
Also on YouTube and iTunes
Chorus
I got a smile on my face, shoes on my feet
That's all I really need, I guess I got a Lucky Streak.
I got the sun pouring down, the birds sing so sweet
That's all I really need, I guess I got a Lucky Streak.
I don't need any money to buy those fancy toys
I'm satisfied with what I've got, I can still make lots of noise.
If I had a hundred dollars to spend just how I feel
I'd give it to someone who needs it, someone not as lucky as me.
Chorus
I love listening to the birds and imitating their whistles and songs. I also love exploring the seashore, looking for slippery fish, clams, oysters, crabs, sand dollars and sea stars. "Ottie the Otter" likes to eat some of these.
Do you like to swim?  I enjoy being "in" the water as well as "on" the water in a kayak, canoe or paddle board. Remember, to put on your sunscreen and a hat!
Now, let's go for a hike!  I wrote this song for my grandsons, William and Jakob. Put on your shoes and boots! (You may already know this song from my concerts. Now it's available in my online store in downloadable MP3 format, too!)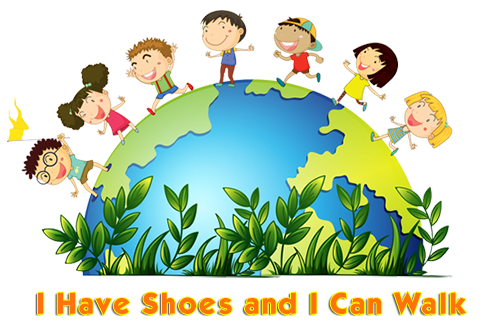 By Charlotte Diamond
on "Diamonds by the Sea"
* Think of all the different kinds of shoes
we wear: boots and runners, slippers,
sandals, tap shoes, crocs, old and new,
big and small, I love them all!
1. (Twice)
I have shoes and I can walk
I have shoes and I can walk
I have shoes and I can walk
Walk and walk and walk
2.
I have shoes and I can dance
I have shoes and I can dance
I have shoes and I can dance
Dance and dance and dance!
More Verses:
I have shoes and I can jump… run … Stop! … and sleep zzzzz …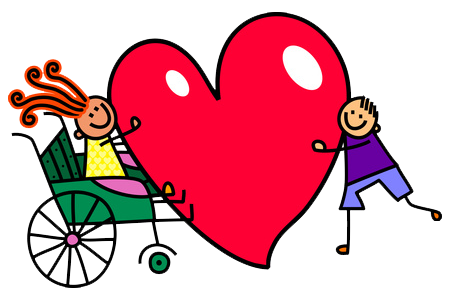 ** Here's a new verse for all my buddies who have wheelchairs and scooters:
I have wheels and I can roll  x3
Roll and roll and roll.
You can learn this song in French and Spanish, too!  On YouTube or on my website, search: "J'ai des souliers, je peux marcher" (French) and "Tengo Zapatos Para Caminar" (Spanish).
A Gift For You!
Free Song Download!
Until August 7, 2018, I'm offering my newsletter subscribers a FREE DOWNLOAD of "I Have Shoes and I Can Walk" – you can choose whether you'd like to download it in English, French, Spanish, or the Instrumental Bandtrack. Just click on the link for the version you'd prefer, which will take you to my online store. Once there, click on "Add to Cart". At checkout, enter coupon code:
   [hidden – only available to newsletter subscribers]
After doing so, you'll see a credit in your shopping cart of $0.99 for the song purchase. Then proceed through checkout to get immediate access to your song download. (If you aren't purchasing any other items, you won't be asked to enter a credit card. We do need your name, address, and Email address though, to process the order.)
Did you miss out on the free song download? Click here to subscribe to the Hug Bug newsletter and you'll be among the first to learn about our special offers!
I hope you enjoy listening to my new song! Listen to clips of other new songs from "Diamonds by the Sea" on my web site. All the words for the songs are there, too.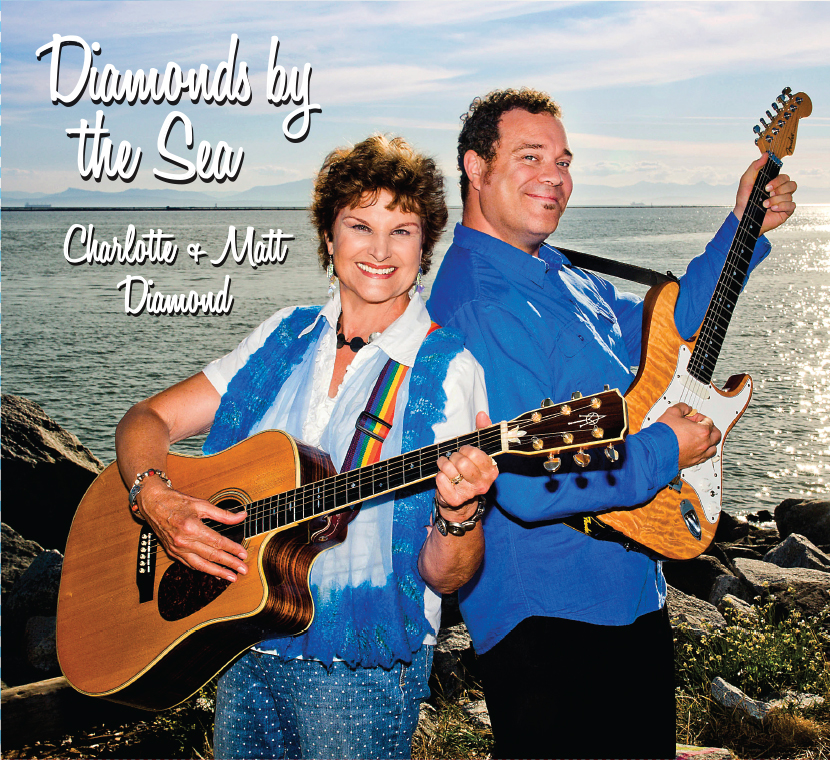 Happy Summer!
Playing outdoors keeps us happy and healthy.
"Put the Beat in Your Feet"!
I love to receive your letters and drawings. Write to me anytime and send your ideas to me by email or visit my Charlotte Diamond Fan Page on Facebook. I always write back!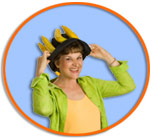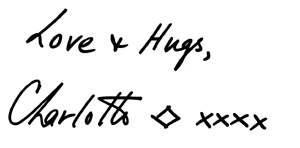 To join the Hug Bug Club, please send your name and address to our NEW mailing address:
Charlotte Diamond
The Hug Bug Club
5005 Vista View Crescent
Nanaimo, BC Canada
V9V 1L6
CANADA
or email

fanmail@charlottediamond.com