Dear Hug Bug Pals,
Hello! Bonjour! Hola! Summer has arrived in the Hug Bug Club! We celebrated the longest day of the year on June 20th – Summer Solstice.
We have some very exciting news to share, too: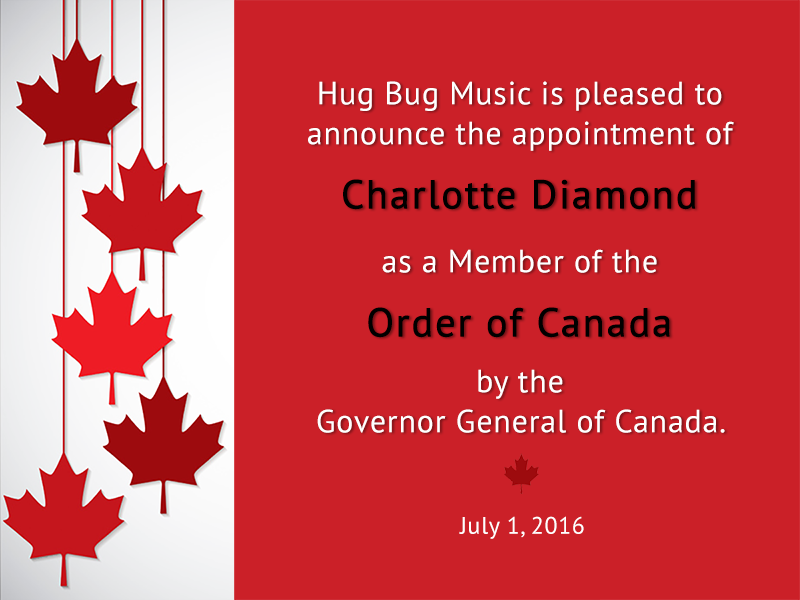 Charlotte Diamond, C.M.
Richmond, British Columbia
Member of the Order of Canada
Over the past 30 years, Charlotte Diamond has made an enduring contribution to Canadian children's music. A singer, songwriter and entertainer, she has engaged children with her gentle melodies and catchy tunes that get them singing, dancing and learning. Her understanding of how music and lyrics are foundational to literacy has also helped teachers, as she has produced learning guides that focus on brain development and language patterns in young learners. An ambassador for UNICEF, she continues to perform for audiences of all ages.
For more information, please visit the website of the Governor General of Canada:
http://www.gg.ca/document.aspx?id=16500&lan=eng
Canada Day was a very special day for me: wearing my pin for the Order of Canada and performing with Lee Oliphant for the families at the Steveston Salmon Festival in Richmond. Singing "Leave the World a Little Better"and "May There Always be Sunshine" expressed the deeper feelings I have for my country, Canada, and our world. Thanks so much to all of my friends and fans for your support of my music through the years.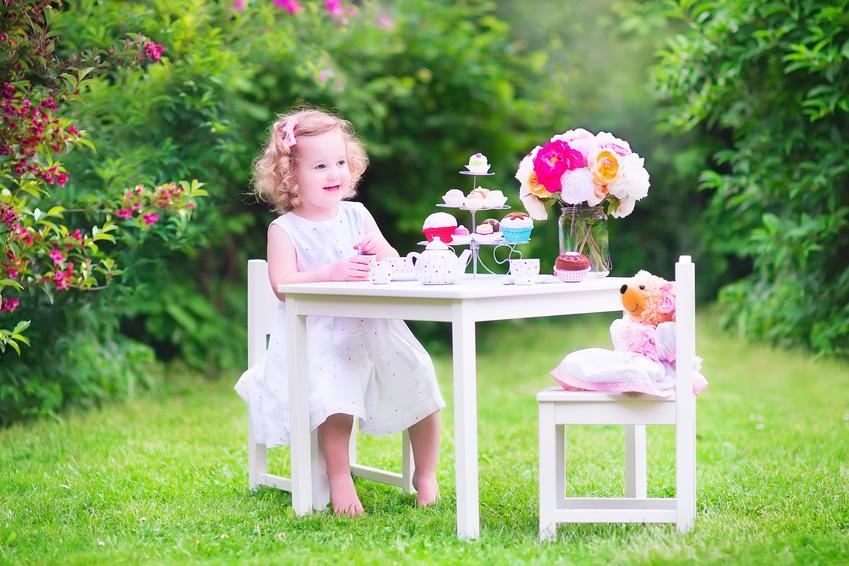 My garden is filled with multi-coloured flowers. It is time to harvest vegetables like spinach, lettuce, kale, onions, tomatoes, red peppers as well as delicious fruit like strawberries, raspberries and blueberries.
In summer, we can eat a rainbow of foods. I made strawberry shortcake for my friends and we had a "Strawberry Tea" with delicate tea cups given to me by my grandma. There is always time to stop for tea and a visit with family and friends.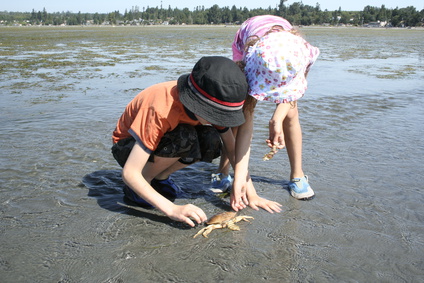 Spending time with your friends and family is fun during the summer months (June, July, August, and September). When the days are long you can be outside exploring nature together!
As I mentioned in my Spring newsletter, I love listening to the birds and imitating their calls and songs. I also love being by the seashore, looking for clams, oysters, crabs, sand dollars, and sea stars. Do you like to swim?  I love being "in" the water as well as "on" the water in a kayak, canoe or paddle board. Remember your sunscreen!
You might enjoy reading my book, "Slippery Fish in Hawai'i". The whale has a humongous "Burp" at the end of the story.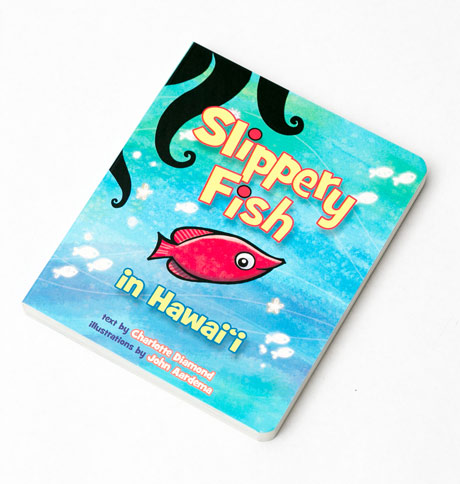 There are so many interesting books about the ocean and sea life that you can borrow from the library. "Three Books a Day, that's the minimum." If you like to draw, you can make your own stories and books. Change the words for "Octopus (Slippery Fish)" to Dinosaurs!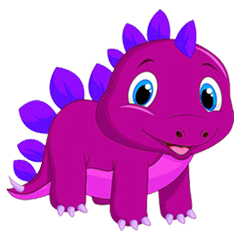 Stegosaurus, Stegosaurus,
Stomping through the jungle!
Stegosaurus, Stegosaurus,
Gulp, Gulp, Gulp!
Oh, No! It's been eaten by… Tyrannosaurus…
Finish the story with your ideas.
My favourite outdoor activity is walking or going for a hike. I wrote this new song for my grandsons, William and Jakob. You may already know this song from my concerts. Now it's available in my online store in downloadable MP3 format, too!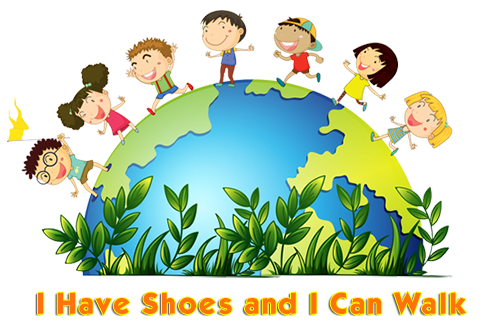 By Charlotte Diamond
on "Diamonds by the Sea"
* Think of all the different kinds of shoes
we wear: boots and runners, slippers,
sandals, tap shoes, crocs, old and new,
big and small, I love them all!
1. (Twice)
I have shoes and I can walk
I have shoes and I can walk
I have shoes and I can walk
Walk and walk and walk
2.
I have shoes and I can dance
I have shoes and I can dance
I have shoes and I can dance
Dance and dance and dance!
More Verses:
I have shoes and I can jump… run … Stop! … and sleep zzzzz …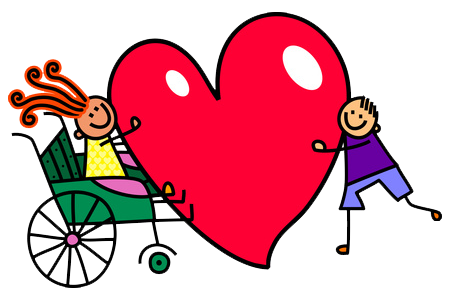 ** Here's a new verse for all my buddies who have wheelchairs and scooters:
I have wheels and I can roll  x3
Roll and roll and roll.
** Also available in French, Spanish, and Instrumental Bandtrack.
Listen to clips of other new songs from "Diamonds by the Sea" on my web site. All the words for the songs are there, too.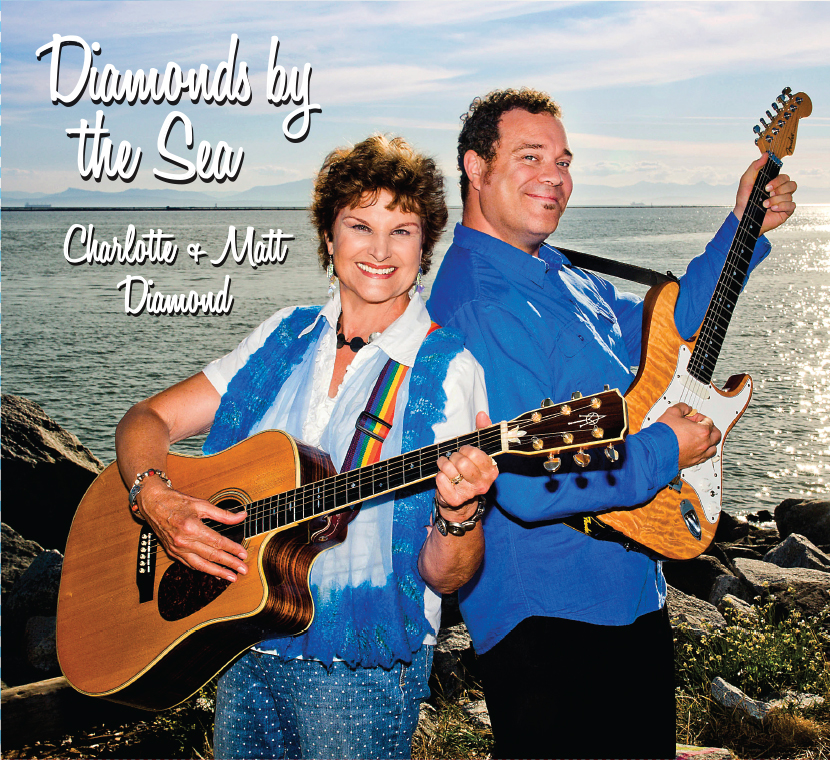 Happy Summer!
Playing outdoors keeps us happy and healthy.
"Put the Beat in Your Feet" and
run, jump, and roll every day!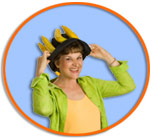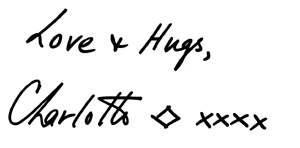 P.S. Write to me often! I love to receive your pictures and letters!
To join the Hug Bug Club,
please send your name and address
to our mailing address:
Charlotte Diamond
The Hug Bug Club
5005 Vista View Crescent
Nanaimo, BC V9V 1L6
CANADA
or email

fanmail@charlottediamond.com