Dear Hug Bug Pals,
Spring is in the air! I woke up this morning to the singing of chickadees. I went outside and whistled to the birds in my backyard. They whistled back to me! I have a bird feeder right beside my kitchen window. Chickadees and juncos come to the feeder to take a seed and then fly away to eat it in the nearest tree. They are not afraid, and it is interesting to watch them up close through the window. Birds have beautifully coloured feathers.
Can you whistle or tweet like a bird? They might tweet back to you!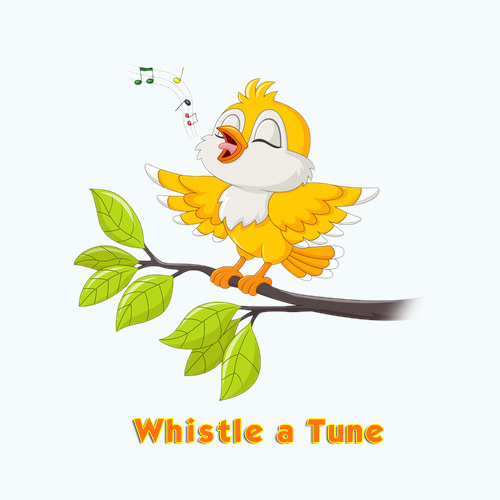 By Charlotte Diamond on "Diamonds by the Sea"
Copyright © Charlotte Diamond Music 1990 SOCAN
Chorus:
Whistle a tune while you're walking along,
Free as a breeze, make your own melodies,
Whistle a tune like the birds in the trees.
Let's all whistle a tune!
1. You can whistle in French, you can whistle in Greek,
In Cantonese, any language you speak,
Whistling's the same in every land.
Let's all whistle a tune.
2. You may think that what you do
Is not heard by the others,
But when you're whistling a happy song,
It gives a giggle to your sisters and your brothers.
Chorus
Listen to my new songs on my web site. All the words are there for you to read as well. Singing and reading go hand in hand. Try making up your own songs from those that you know. "I am a Pizza" can become "I am a Bubble", "I am a Penguin", "I am a Dinosaur", "I am a Shark"! Draw a picture of your song and write it down.
Matt and I love to sing "The Moose on the Loose" and act like a moose with antlers! One morning, several years ago, when I was exploring the Yukon Territory, in the northwest of Canada, I saw 7 moose on the loose. They were grazing for tasty roots in a large pond. There were 4 parents and 3 calves. What an amazing and beautiful sight! Ever since that day, moose and other wild animals have fascinated me.  I hope that they will always be there for us to enjoy.  They have families just like us. Here is the story of a moose that lost its way.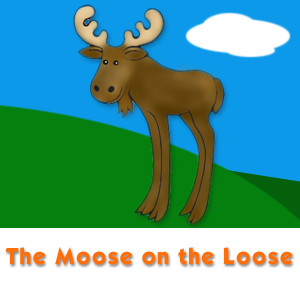 By Charlotte Diamond on "Diamonds by the Sea"
Copyright © Charlotte Diamond Music 2005 SOCAN
Chorus:
I'm the Moose, Moose on the loose,
And I didn't mean to wander away.
I'm the Moose, Moose on the loose
I was busy and I just didn't pay attention.
I'm the Moose on the loose.
1. Waded slowly into the stream,
The water was cool and looked so clean,
Filled with tasty roots and grass.
I ate and ate while time just passed.
2. Kept on grazing down the hill,
The tender grasses were farther still,
I never noticed the horns and toots.
I was busy munching tasty roots.
Chorus
A Gift For You!
Free Song Download!
Until April 1, 2016, I'm offering my newsletter subscribers a free download of "The Moose on the Loose". CLICK HERE (or on the image of the Moose on the Loose above) to go to the store, and then click on "Add to Cart". At checkout, enter coupon code springhb2016 – after you do, you'll see a credit in your shopping cart of $0.99 for the song purchase. Then proceed through checkout to get immediate access to your song download. (If you aren't purchasing any other items, you won't be asked to enter a credit card. We do need your name, address, and Email address though, to process the order.)
Did you miss out on the free song download? Click here to subscribe to the Hug Bug newsletter and you'll be among the first to learn about our special offers!

Happy Springtime and Happy Earth Day!
Playing outdoors keeps us happy, healthy, and intelligent. "Each of us is a flower, growing in life's garden."
Write to me anytime and send your ideas to me by email or visit my Charlotte Diamond Fan Page on Facebook.  I always write back!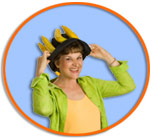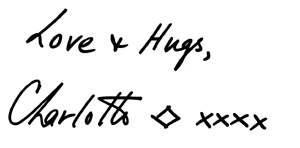 To join the Hug Bug Club, please send your name and address to our NEW mailing address:
Charlotte Diamond
The Hug Bug Club
6251 Chatsworth Rd.
Richmond, BC V7C 3S4
CANADA
or email

fanmail@charlottediamond.com