Summer has arrived in the Hug Bug Club. It is time to plant our gardens with delicious vegetables like carrots, peas and lettuce and colourful flowers like marigolds and daisies. Sing "The Garden Song" as you plant your seeds, pull the weeds and chase Slimy the Slug!




Listen to a sample of "The Garden Song"
Inch by inch, row by row,
Gonna make my garden grow,
Gonna mulch it deep and low,
Gonna make it fertile ground.
Inch by inch, row by row,
Please bless these seeds I sow,
Please keep them safe below,
'Til the rains come tumbling down.
By Dave Mallet,
Recorded on 10 Carrot Diamond
This summer is very special for me as I am now a Grandma! My son, Thomas, has a new baby named, William Edward, who was born on May 24th in Vancouver. He is a big baby and weighed 9 pounds 15 ounces at birth. He is growing very fast and changing everyday.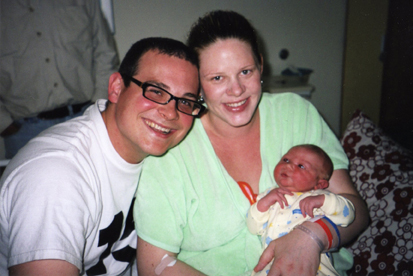 It is a wonderful experience to hold a baby and look into their eyes. Their smiles are magical. Thomas and Danielle are taking good care of William.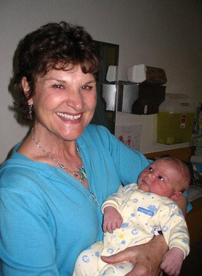 Grandparents, aunts and uncles are so important in a family. I had no idea that holding my grandson would make me feel so happy! A few years ago, I wrote a song for my Grandmother called, "Grandma's Eyes." All of us have memories of when we were young and the world was our playground.
Listen to a sample of "Grandma's Eyes"
Grandma, when I look in your eyes,
There's a little girl smiling back at me,
She's swinging high on the summer breeze,
Chestnut curls tumbling free.
Grandma, when I look in your eyes,
There's a little girl in faded dungarees,
The grass stains show how she climbed the hill
And tumbled down on her knees.
Chorus
Take my hand please, Grandma,
And let me know you are mine,
I want to spend this day with you,
Being together is just fine.
Let me visit with the little girl
That lives inside of you,
Let us play and let us dream
Until this day is through.
By Charlotte Diamond,
Recorded on Diamonds and Daydreams
Summertime is family time, and the quiet moments, reading together, drawing and telling stories are very special. During the summer, we create good memories of being together with family and friends. These memories are fun to revisit when the cold winter comes and you have to be indoors. I often write my songs in the summer, walking to the rhythm of the music in my head.
Summer is also a time of changes. When you are outdoors, look for signs of life in the ponds and ditches around your home. There is a ditch in front of my house and I hear the frogs at night. Tadpoles are hatching from the eggs that the frogs have laid. When a tadpole changes into a frog or a caterpillar becomes a butterfly or a moth, that change is called "Metamorphosis."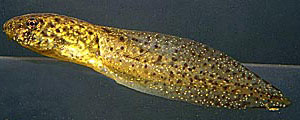 Once I was a tadpole squiggling all around
I watched those bigger frogs all hopping on the ground.
I was proud that I could swim and catch bugs all day.
I didn't know that I would change in a very mysterious way.
Chorus
That's Metamorphosis, just Metamorphosis
That's how a little tadpole becomes a hopping frog
Or a butterfly grows wings on a creeping, crawly thing.
That's Metamorphosis, just Metamorphosis!

By Charlotte Diamond,
Recorded on Diamond in the Rough
Listen to a sample of "Metamorphosis"
I hope that you have fun this summer. You can write to me about your travels and adventures. I will always write back. My family and I will be having fun watching William grow!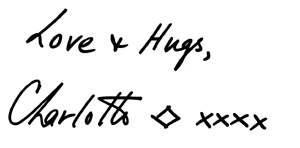 P.S. Write to me often! I love to receive your pictures and letters!
To join the Hug Bug Club,
please send your name and address
to our NEW mailing address:
Charlotte Diamond
The Hug Bug Club
5005 Vista View Crescent
Nanaimo, BC V9V 1L6
CANADA
or email

fanmail@charlottediamond.com