Dear Hug Bug Pals,
Hello Autumn! Bonjour l'Automne!
Autumn leaves are falling and carpeting the ground with beautiful fall colours! Red, orange, green, brown, and yellow leaves are falling down from the trees. The maple leaves in our forest are as large as a dinner plate!
While watching the leaves falling, I started writing this song with my grandson, Fraser. We ran through the piles of leaves just for fun!
Autumn Leaves Are Falling
by Charlotte Diamond
Autumn Leaves are falling, falling, falling,
Autumn Leaves are falling all around.
Autumn Leaves are falling, falling, falling,
Autumn Leaves are falling to the ground.
You can watch the video for this song on my YouTube channel!
Let's make this a ZIPPER SONG and describe other ways that the leaves are moving. "Autumn Leaves are swirling, twirling, dancing, drifting, floating all around." Use your imagination to add more verses to my song. Move your arms and hands as if you are a falling leaf. (Soon we may be singing, "Snowflakes are falling"!)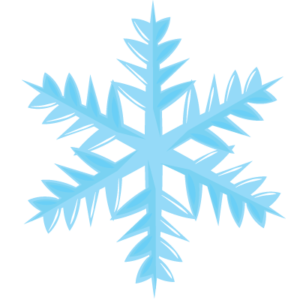 Every tree has its own leaves that are different from other trees. Collect different kinds of leaves, then find the trees they came from. In my forest, we have maple, alder, birch, cedar, and fir trees. What Kind of Tree Are You?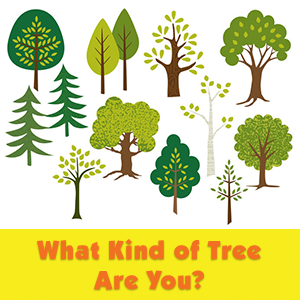 CHORUS:
What kind of tree are you?
What kind of tree are you?
Many kinds, you can see,
Choose which one you'd like to be.
Trees, trees, trees, trees, trees.
As recorded on Diamond in the Rough and in
Charlotte's World of Music Music Book / CD
---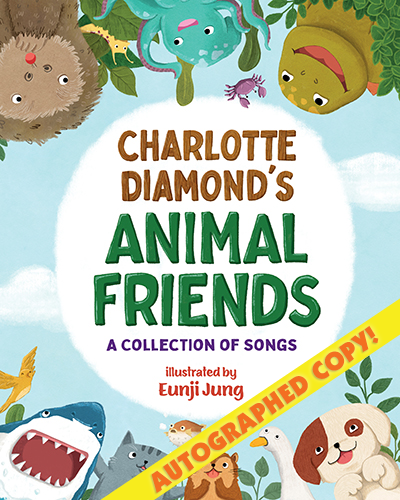 Fall and Winter are quieter seasons when we can read together and be cozy indoors. My new Picture Book, "Charlotte Diamond's Animal Friends" is now available on my website – with a personal autograph! Enjoy reading, singing, and learning about my Animal Friends. Unautographed copies of my book are also available from Orca Book Publishers, your local bookseller, or Amazon.
---
When families get together to celebrate special days, it is a perfect time for family stories! Turn off the TV and put away your screens to have a Family Story Time.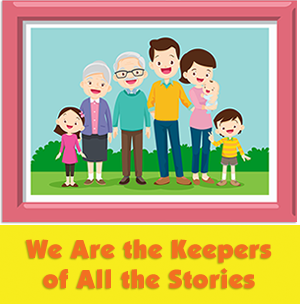 By Charlotte Diamond
Copyright © Charlotte Diamond Music 2008 SOCAN
As recorded on Diamonds by the Sea
1.
Grandmas and Grandpas, Mothers and Fathers,
Tell us the stories, we want to know,
We want to follow the roads that you've travelled,
Children need stories that help us to grow.
Chorus:
For we are the keepers of all the stories,
We are the keepers of all the songs,
We hold the pictures filled with your memories,
Tell us the story of our family.
2.
My nose is pointed, just like my grandpa's.
My feet are long and I'm filling big shoes.
You were so brave when you left your homeland,
Hard work and care made the future for me.
Chorus
3.
I like your cooking, please won't you teach me
I like your flowers; can I grow some, too?
Can we go fishing? I want to catch one,
Tell me the tale of the one that got away.
4.
If we watch the stars and sit very quiet,
I can imagine when you were young,
When we're together, sharing a moment,
My hand in yours makes us all feel like one.
Chorus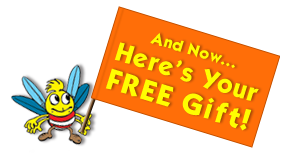 A Gift For You!
Free Song Download!
Until December 10, 2023, I'm offering my newsletter subscribers a FREE download of "We Are the Keepers of All the Stories". CLICK HERE to go to the store, and then click on "Add to Cart".
At checkout, enter the coupon code that you'll find in the Hug Bug Club Email newsletter. [Not a newsletter subscriber yet? Click here to sign up now so you'll be eligible for future offers!]
After you enter the code, you'll see a credit in your shopping cart of $0.99 for the song purchase. Then proceed through checkout to get immediate access to your song download. (If you aren't purchasing any other items, you won't be asked to enter a credit card. We do need your name, address, and Email address though, to process the order.)
---
As the weather turns colder, please remember the families in your community who may need your help. Donate to your local food bank and community services, so everyone can have a Healthy and Happy Winter.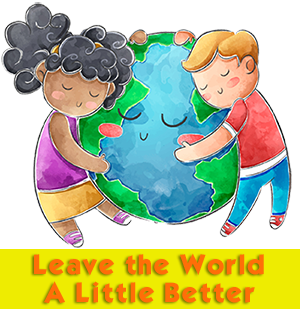 Leave the world just a little bit better,
A little better than it was.
Leave the world just a little bit better,
A little better than you found it,
When the sun came up.
From Charlotte Diamond's World, 24 Carrot Diamond
and "A World of Music" Music Book
Be Kind and Share your Smile!
I love to receive your letters, emails, and drawings. Write to me anytime and send your ideas to me by email or visit my Charlotte Diamond Fan Page on Facebook. I always write back!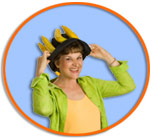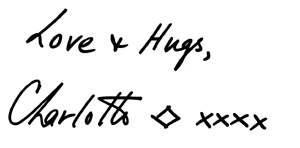 To join the Hug Bug Club,
please send your name and address to:
Charlotte Diamond
The Hug Bug Club
7045 Porpoise Drive
Sechelt BC V7Z 0C8
CANADA
or email

fanmail@charlottediamond.com