Description
I wrote my first children's song, "Octopus (Slippery Fish)", for my two sons, which led to a fascination with writing and recording songs about the amazing animals that share our world. It was clear to see that Animals Have Personality!
This is an instrumental-only song download in MP3 format, together with a PDF document that includes the lyrics to the song. Once your payment has been processed, you will be able to immediately download the zip file that contains both the MP3 and the PDF document. (The link will also be sent to you by Email.)
"Family performer, Charlotte Diamond, takes young listeners around the globe and into their own imaginations."

The San Diego Union Tribune, CA, USA
This song is also featured in Charlotte's new book, "Charlotte Diamond's Animal Friends – A Collection of Songs" with illustrations by Eunji Jung!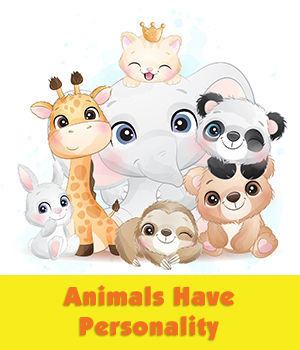 By Charlotte Diamond 1987 SOCAN
on "Diamonds and Dragons", "24 Carrot Diamond",
or on "A World of Music with Charlotte Diamond" Music Book with CD

CHORUS
Animals have personality; animals have lots to say
If you take time to look, take time to listen
They're different in their own way……oo,oo,oo,oo
1.
Talk to your bird, whistle a tune
She might start talking to you
Or pet your cat when she's feeling sad
She may do the same for you.
CHORUS
2.
My dog was sick, I held him in my arms
And gave him water each day
I tried my best to keep him safe
And take the pain away.
CHORUS
3.
Well, I'm an animal; you are too
We're just like our animal friends
I care for you; you care for me
Our friendship never ends.
CHORUS