Description
Celebrate Spring with this fun song from Charlotte's "Diamond in the Rough" album.
This is a song download in MP3 format. Once we have confirmed your payment, you will be sent an Email with a link to a zipfile which contains the song download and a PDF file with the printed lyrics.
Sing in the Spring – Vocal


Play Clip
"Family performer, Charlotte Diamond, takes young listeners around the globe and into their own imaginations."

The San Diego Union Tribune, CA, USA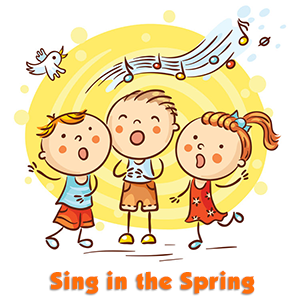 By Charlotte Diamond By Utah Phillips
On Strike Publishing BMI
Adapted by Charlotte Diamond and Paul Gitlitz (1986) on the recording
"Diamond in the Rough"
CHORUS
Sing in the spring, sing in the fall
Sing when I hear my baby call
Sing all day, all night, too
Hush your crying and I'll sing for you.
1.
I had a canary all yellow and green
I had a canary all yellow and green
Strangest bird that you've ever seen
She thought that she was a human being. CHORUS
2.
I used to have a tall giraffe
I used to have a tall giraffe
He loved to sing and he always danced
'Cause he had ants in his underpants. CHORUS