Description
I wrote my song, "Connected", about making new friendships and connecting with others. Our friends and family support us when we are learning new things. They cheer us on!
This is a song download in MP3 format, together with a PDF document that includes the lyrics to the song. Once your payment has been processed, you will be able to immediately download the zip file that contains both the MP3 and the PDF document. (The link will also be sent to you by Email.)
"Family performer, Charlotte Diamond, takes young listeners around the globe and into their own imaginations."

The San Diego Union Tribune, CA, USA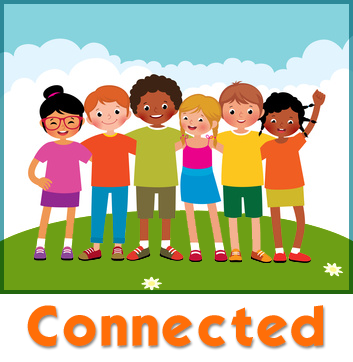 By Charlotte Diamond on "Diamonds by the Sea"
Chorus
I feel connected; I feel respected
With my family and with my friends,
Like a tower, I've got power
With an energy that never ends.
I need community and my teachers
To watch my steps as I grow,
Take my hand, let's go together
For there's so much I want to know!
Verse
Moving too fast, make this day last
For very soon I'll be grown,
Time goes by and you'll ask why
The early years have just flown?
Jump on our bikes; let's go for a hike
All that I want is your time,
It's simple to see; just listen to me
And share your world with mine.
Chorus with "We"