Description
LIMITED STOCK AVAILABLE. It is also available for purchase on iTunes.
---
16 songs, Lyrics included. Ages 3-9.
Winner of the Parents' Choice Gold Award.
Singable and Fun! Explores Nature and Weather. Songs include:
My Bear Gruff


Play Clip
Puddles
Bats ta pâte
Wee Kirkcudbright Centipede
Two Books
All the Nations Like Banana


Play Clip
Procrastination
No More Dishes
The Whistling Paper Boy
It's a Rainy Day
Listen to the Water


Play Clip
The Forest is Calling
Wildflowers
Y'a un chat (The Cat at the Door)
Five Little Sparrows
Wounded Bird
"Tots are sure to enjoy the title song about Gruff, a bear who's 'not very handsome, but handsome enough'"

The Canadian Press
"A whimsical look at life and nature. 'Procrastination' and 'No More Dishes' will also appeal to parents of teens."

The Calgary Herald, Alberta, Canada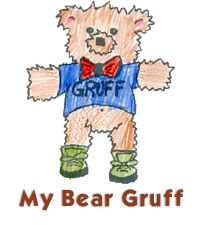 There is a bear who I know,
He's not very handsome, but I love him so,
'Cause he's my teddy and I call him "Gruff,"
He's not very handsome but he's handsome enough.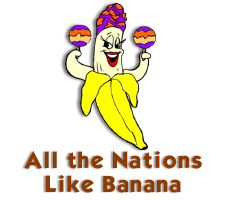 All the nations like banana,
All the races like banana,
All the nations like banana,
All the races like banana,
Green banana – banana,
Yellow banana – banana,
Red banana – banana…